Arkatena Fotini "The Bakery House – Omodos"
Arkatena "Fotini" of Omodos Village
A delight found in the narrow streets of Omodos
When you travel to Omodos, you simply must visit this very beautiful and warm place, the local family store "Fotini" Bakery House. There, the visitor can try a variety of Arkatena bites, such as bites with carob honey, with raisins, with anise and orange, with olives, simple bites or whole grain bites.
Visitors also have the opportunity to enjoy a traditional Cypriot "boukoma" or "brunch" served by the family with a choice of savoury snacks, Fotini's healthy suggestions or incredibly sweet "arkateno" temptation with melted chocolate and fresh fruit.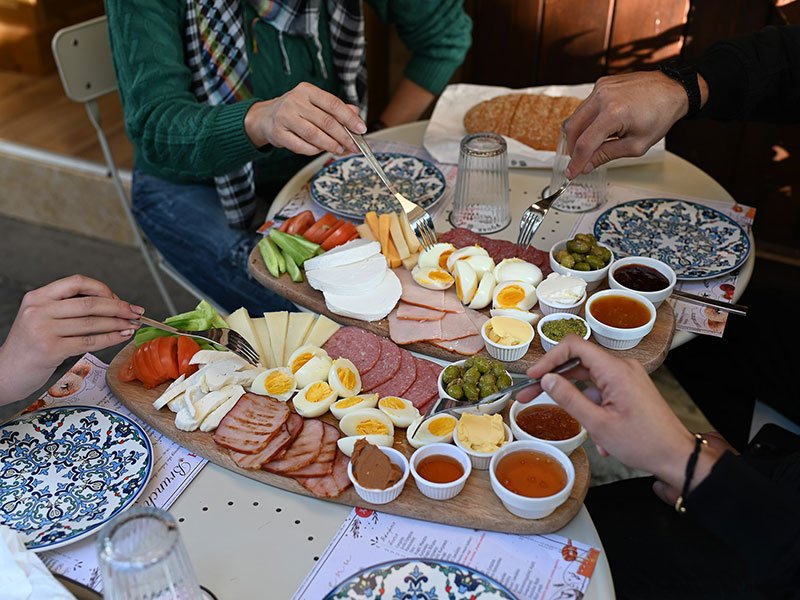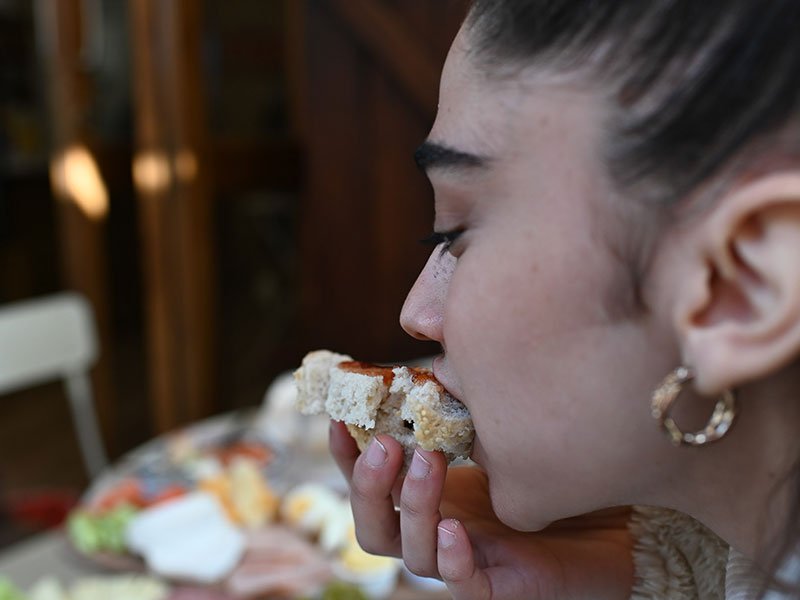 Arkatena "Fotini" of Omodos Village
The menu could not be without the traditional handmade baked goods such as the traditional spinach pie, tahini pie, traditional Cyprus sweets, marmalades and many other wonderful, tasty and truly Cypriot dishes. For this reason, "Fotini" Bakery House is high on the list of visitors who choose to travel to the beautiful and picturesque village of Omodos.
The combination of a walk in the traditional streets of Omodos and a relaxing coffee break or brunch at Fotini's simply must be a top choice in your preferences.
Elena Petrides
The best traditional breakfast i've ever had. Located in a quiet road, easy to find, clean, excellent service, very friendly staff, a choice of breakfast and so tasty! And at the end we bought some jams and breads to take with us. I'm going back there again very soon. Thank you for everything !! Freshly baked bread · Good for breakfast · Large menu
Anna Kanarini
Τέλειο Brunch .Ηταν όλα υπέροχα σπίτικα ,μεγαλη ποικιλία αλαντικον ,τυριών ,μαρμελάδες υπέροχες σπιτικές. Μεγάλες ποσοτητες υπέρ χωρταστικες ,το αρκατενο υπεροχο τέλειο ζεστό . Όταν επισκεφθήτε το Ομοδος μην παραλείψετε να πάρετε Brunch στη Fotini Bakery. Ευχαριστούμε πολύ για την τέλεια και γρήγορη εξυπηρέτηση.
Nicolas Georgiades
Traditional family run business, great people and very tasty products!
Evelina Elia
Great place to brunch with a variety of traditional food. In a very pretty and artsy street. The coffee was amazing and the breakfast delicious

Arkatena Fotini "The Bakery House – Omodos"