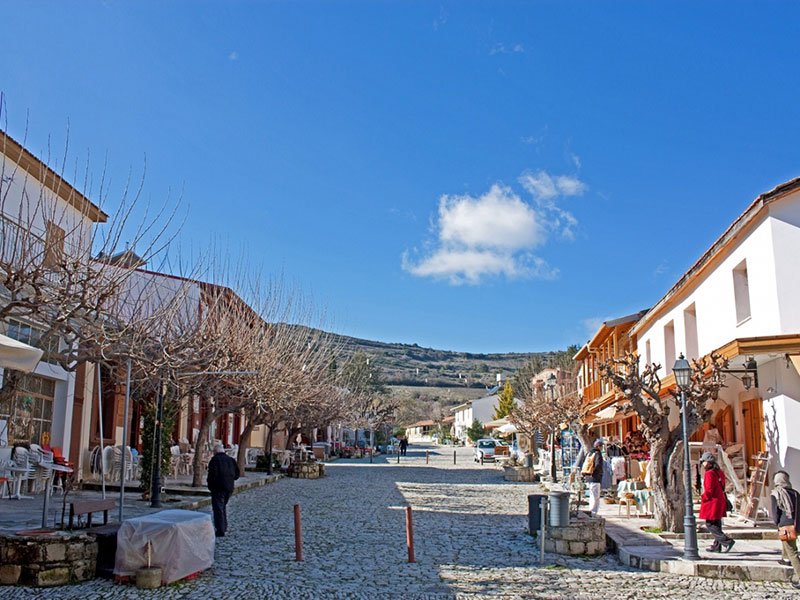 "Fotini" Bakery House in Omodos Village
The love, devotion and perseverance in preserving the family traditions are the basic factors which contributed to the success of a small cottage industry "Fotini" Bakery House and its evolution into a modern, commercial and par excellence Cypriot brand. It constitutes a live and unchanged tradition, which began in 1935 by our grand grandmother Eleni, then passed to our grandmother Fotini, who gave her name to the product, and continues today by our mother Stavroula.
Back in 1960, Fotini, who had learned the art of Arkatena from her mother Eleni and her mother-in-law Anneta, began making her own Arkatena. Continuing the tradition, which started from a traditional wood-fired oven, Fotini's daughter Stavroula has upgraded and modernized the production, keeping the flame, passion and love of tradition and Arkatena alive.
The Arkatena is included in the National List of Intangible Cultural Heritage of UNESCO.
"Through the long hours of preparation of arkati, sleepless processes, from kneading to baking, we have always been present since we were little! All seven of us (children of Stavroula) grew up learning the process of baking, appreciating the toil, love, perseverance, but mostly the devotion needed to make Arkatena. Longing in turn to teach the value of Arkatena to the younger generations, we expanded our sales network beyond the beautiful and picturesque village Omodos to 600 other locations throughout Cyprus. We brought Arkatena to the homes of modern families."